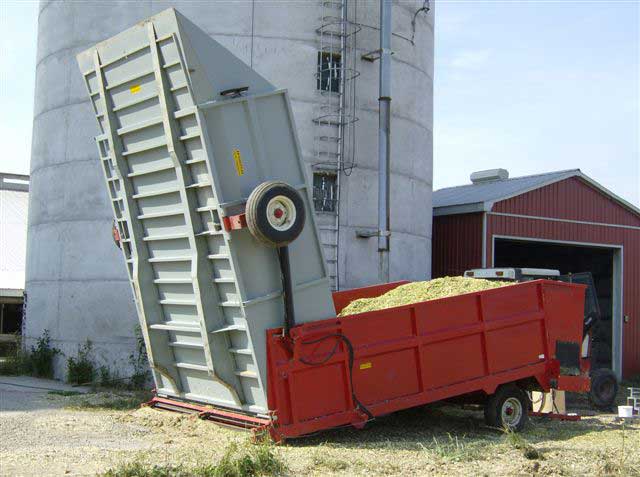 Dumping Deck
Dumping Deck increases deck capacity and conveniently dumps forage into the main blow deck.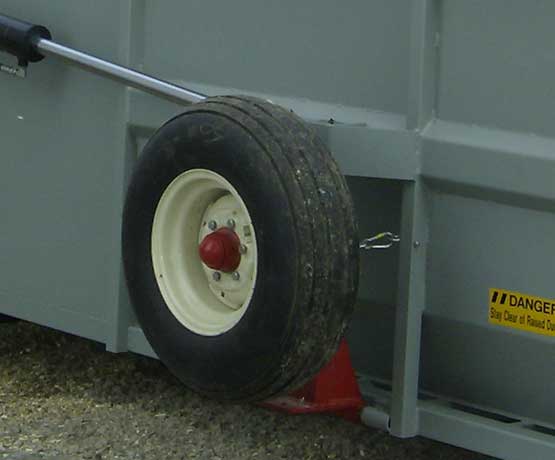 Fold-up Rear Wheel
Convenient fold-up rear wheel. During setup, slightly raise dumping deck and flip wheels up.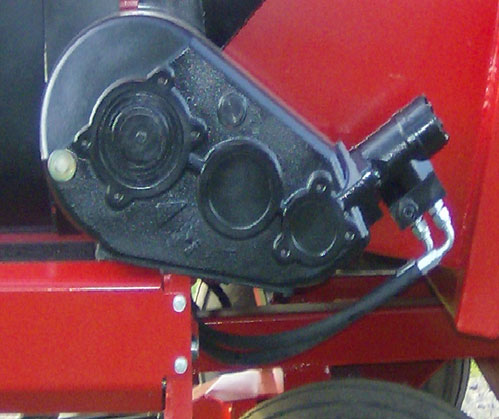 HD Gear Box
HD Hydraulic Drive gear Box on main apron chain provides smooth operation with low maintenance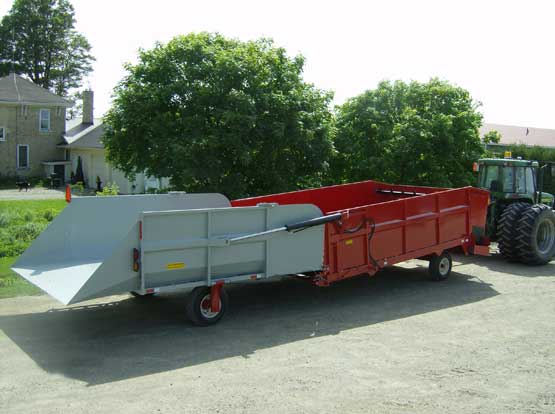 Wagon-Style Transport
Safe and easy transportation. No jacks needed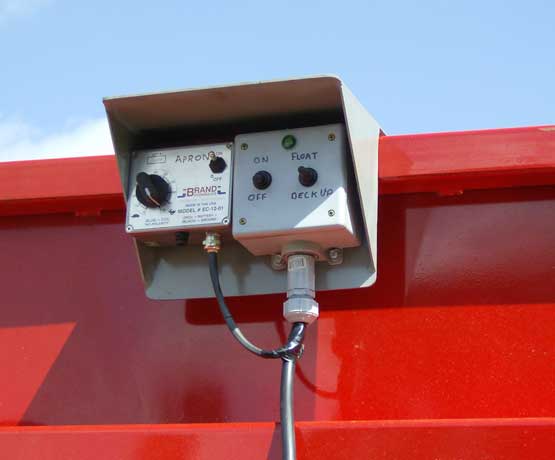 Optional Remote Control
Optional electric remote control. We can customize hydraulic system to meet your needs.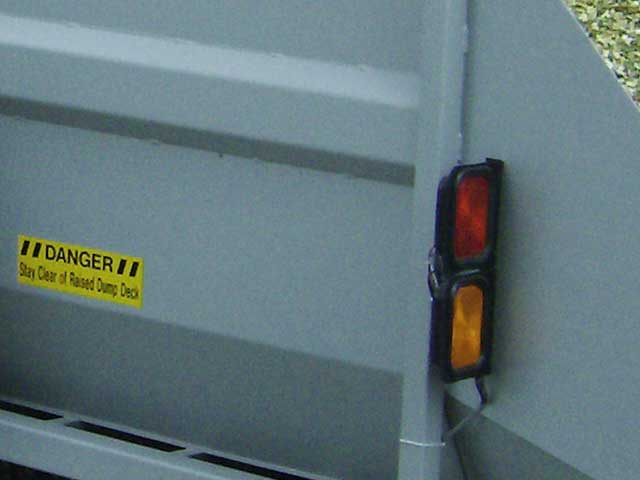 Lights and Signals
Lights and signals ensure the DumpDek is ready for road travel