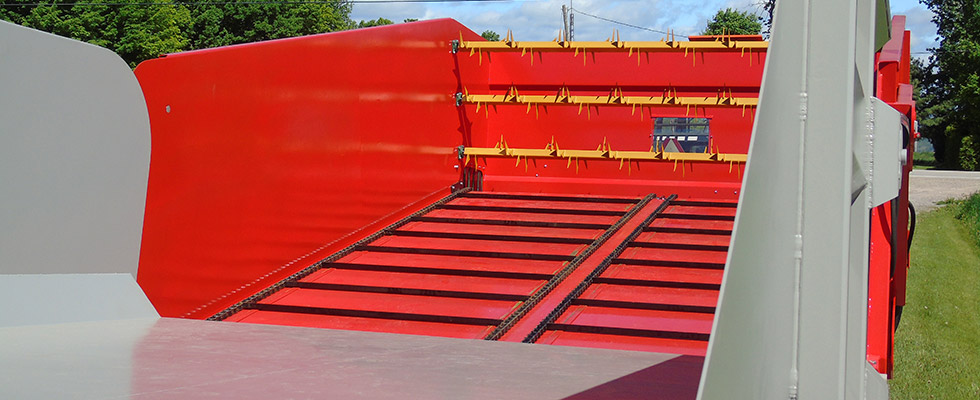 About Us
Welcome! A word on the DumpDek story . . .
Building on years of design and engineering, DumpDek is currently manufactured by G Horst Enterprise of Palmer Rapids, Ontario. To make introductions, our small business is family owned and operated by Galen and Patricia Horst.
Previously, we've developed blow decks as part of the Horstline equipment lineup offered by Whitewater Welding. (visit Horstline.com for more information) In 2009, however, we sold the business to a former employee, including the dump trailer and forage wagon product lines, allowing us to focus on further equipment development, including the DumpDek. Today, we're excited to be offering our blow decks to farmers and custom operators throughout Ontario and North America.
Our machines can also be customized for specialized uses, such as wood chips or mulch handling.
We invite you to contact us to further discuss how a standard or custom-built DumpDek could help you optimize forage handling in your farm operation, or how it could be applied to your unique industry.


Contact Us

Phone: (613) 758-9902


G HORST ENTERPRISE INC.
2428 Hwy 28E, RR#2
Palmer Rapids ON
K0J-2E0